Big Wipes industrial wipes can look after a professional tradesperson's hands and be a part of a company's overall health and safety strategy.
A 'tradesperson's hands are his most valuable assets'……..you can buy all the fancy power tools in the world but you only get one set of hands to work with, so you'd better look after them.
Sore, dry and cracked hands can be a serious problem for tradesmen who get caked in paints, adhesives, Poly foam, silicones, epoxies and general muck during a day's work.
According to the latest Occupational Safety and Health Administration (OSHA) allergic and irritant dermatitis (contact dermatitis) is overwhelmingly the most important cause of occupational skin diseases, which account for 15% to 20% of all reported occupational diseases. Exposure takes its toll and can leave sufferers in crippling pain – and millions of dollars are lost each year in sick days.
If avoiding the causative substance is not possible, then prompt and thorough cleaning of the skin after coming into contact with potential irritants is crucial.
Big Wipes hand cleansing wipes remove anything from water and oil-based paints to varnishes, silicone sealants, oils, epoxies and stubborn Poly foams and adhesives. Plus, these heavy-duty cleaning wipes contain 4X Skin Conditioners; Vitamin E, Aloe Vera, glycerin & lanolin, helping to nourish and protect the skin and thus preventing hands from becoming dry and cracked, both painful symptoms of dermatitis. As Big Wipes can be thrown in the bin as soon as they have been used, the chance of contamination and the spread of dermatitis, which is often the case with shared tubs of hand cleaning gel, is greatly reduced. The whole range of Big Wipes industrial cleaning wipes contain a biodegradable, low alcohol cleaning formula that complies with the latest Directive, plus Zero levels of irritation were recorded during controlled testing by dermatologists."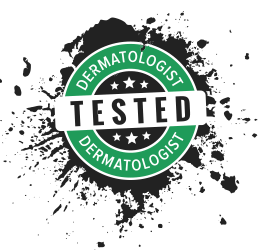 Dermatological Testing
Meeting the regulations does not guarantee a product won't irritate skin. At Sycamore USA Inc. we go much further. Big Wipes were designed for use on hands as well as surfaces and are dermatologically tested. This gives extra reassurance that they may be tough on cleaning but are kind to hands.
The dermatology tests are carried out independently by The Institute of Skin Research on a cross-section of people to ensure that there are zero levels of irritation experienced across the entire volunteer group. Competitors, who make dermatology claims, often attempt to rely on inadequate replica tests on animals, or unsubstantiated comparative testing against competitors' products that only demonstrates that their products are "less irritating" than others.
For a summary of all our stringent tests, take a look at our Dermatology Test Summary.
Compliance
The BIG WIPES™ brand is firmly established and out-performs other products in cleaning power, convenience and most importantly, health & safety. Sadly there are wet wipes on the market that describe themselves as hand wipes, yet do not comply with the latest amendments of the relevant standards, putting you and your staff at potential risk. The Sycamore Group invests in continual advice, review and verification from professional bodies to ensure our Big Wipes products remain both legal and safe as the regulations evolve.
BIG WIPES™ fully comply with the latest USA OSHA 29CFR 1910.1200, Prop 65, Canadian WHMIS, European Cosmetics Standards and Australian Regulations, making them suitable for hand cleaning as well as tools and surfaces. We insist on Safety Assessment to be undergone on all our wipes approving compliance to the ALL NEW EU REGULATION (EC) No 1223/2009 – Cosmetic Products. This protects consumers and makes sure that all cosmetic products are safe. It requires cosmetics to cause no damage to human health when applied under normal or reasonably foreseeable conditions of use.