Big Wipes Power Spray 4×4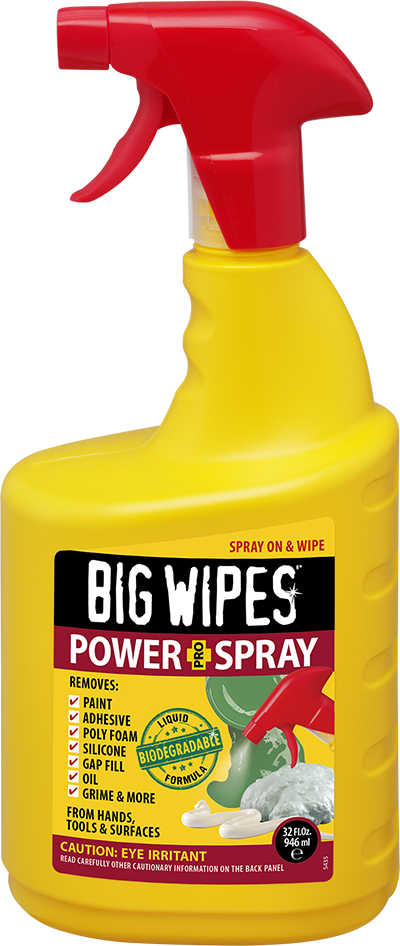 32OZ POWER SPRAY
WHAT IS BIG WIPES POWER SPRAY?
Big Wipes Power Spray is a powerful, fast-acting specialist cleaning spray, which contains the new 4×4 grime-busting formula as used in all the industrial Big Wipes 4×4 wipes. The 4 co-solvent power cleanser blends actively target oil, paint, sealants & adhesives. These naturally derived solvents have been matched to deliver cleaning power far greater than the 'sum of the parts'. If you clean deeply but safely, it is important to give something back to the skin, so we added a blend of the world's greatest skin conditioners: Aloe Vera and Vitamin E are now joined by Lanolin and Glycerine. This means that our Power Spray is tough on grime, but kind to your hands.
Furthermore, Big Wipes Power Spray is now preservative-free. Assessed to the latest USA OSHA 29CFR 1910.1200, Prop 65, Canadian WHMIS and EU Regulation 1223/2009 for cosmetic products. The water-based formula resulted in zero levels of irritation being recorded during controlled testing by dermatologists.
Available in a 32oz & 1 Gallon Power Spray!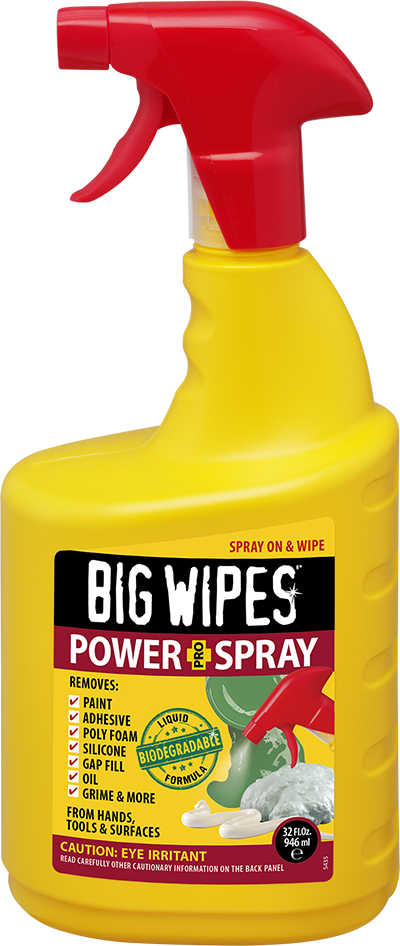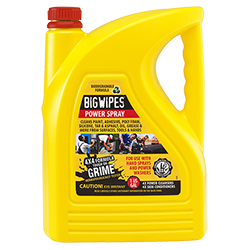 WHAT DOES IT DO?
Suitable for all hard surfaces, tools and skin, this remarkable product can clean up both the most difficult to remove products such as epoxy and poly foam along with paint, grease, bitumen & other oil based products, as well as water based 'green' products and general dirt and grime.
The Big Wipes Power Spray is ideal for cleaning larger surfaces or pre-treating areas such as walls, floors or UPVC window frames before wiping clean. It is also perfect for 're-charging' any of the 4×4 Big Wipes, helping them to work harder for longer.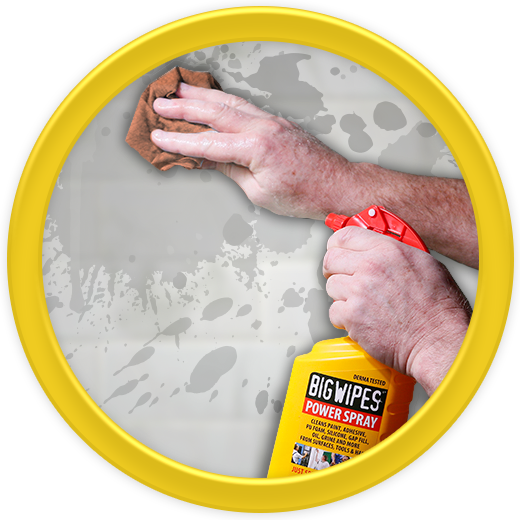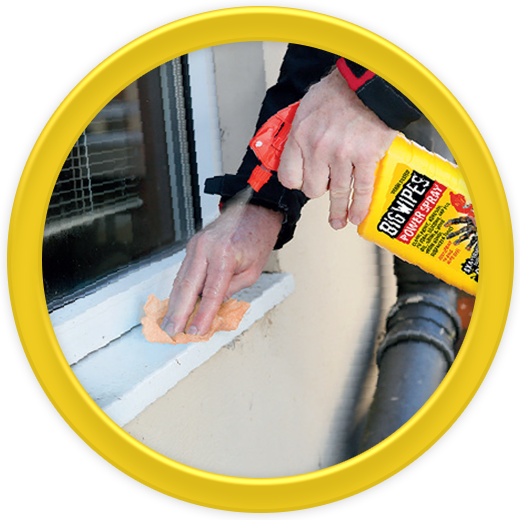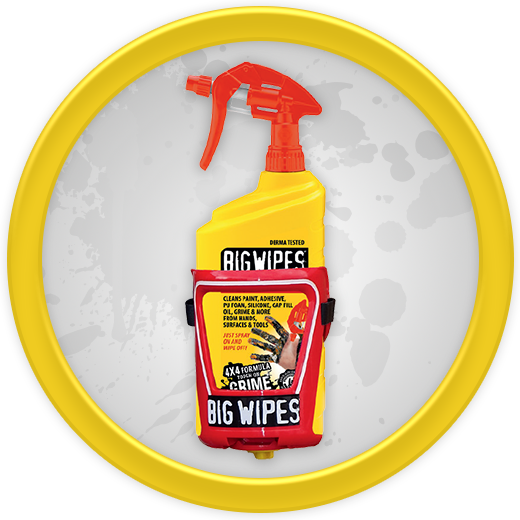 "No Mess, No Fuss, Quick & Effective"