Big Wipes Multi-Purpose 4x4 Wipes
Which one is for me?
I'm sold on how good they are but which Big Wipes are for me and the products we use?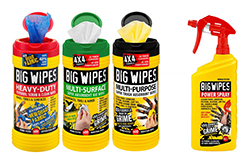 SUPER TOUGH ABSORBENT WIPES
Cleans up those nasty spills.
WHAT ARE MULTI-PURPOSE 4X4 BIG WIPES?
Ideal for all your multi purpose cleaning needs, these hand cleaning wipes are super tough and super absorbent. Containing no fewer than four powerful cleaning agents and four dermatologically tested skin conditioners, Big Wipes 4x4 Multi-Purpose cleansing wipes are even tougher on grime and even kinder to your hands.
These unique wipes have been upgraded to a power fabric, which has been under development for two years. Now a striking yellow colour, Multi Purpose cleansing wipes are a leading combination of toughness and absorbency – this material is exclusive to Big Wipes and represents an almost perfect industrial grade fabric. This cutting edge Power Fabric Technology has produced a super absorbent wipe, which soaks up more dirt and grime, is tear resistant and leaves no lint.
All our wipes are dermatologically tested and assessed to the latest USA OSHA 29CFR 1910.1200, Prop 65, Canadian WHMIS and EU Regulation 1223/2009 for cosmetic products.
ZERO levels of skin irritation recorded during controlled testing by dermatologists. The water-based formula is free from preservative, and biodegradable.
BIG WIPES MULTI-PURPOSE 4x4 is now registered by NSF International, a leading global independent public health and safety organization. The Nonfood Compounds Registration program verifies the safety of products to be used in food and beverage processing facilities to minimize adverse health effects and protect the environment. Registration # 160150.
No other cleaning wipes available to the USA professional trade can remove as many substances so quickly and effectively.
Available in a 40 Wipe Tub and an 80 Wipe Tub!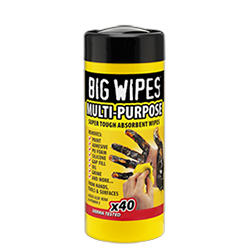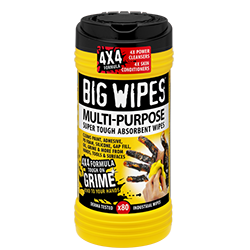 WHAT DO THEY DO?
As tough as they come – use them for just about every cleaning task. The unique combination of power cleansers targets the toughest grime to ensure our wipes never get stuck in your muck. Multi-Purpose 4x4 wipes are unique in their ability to remove a vast range of "nasty" substances from hands, tools and surfaces, including:
✔ Paint (oil, water & hammer finish)
✔ Adhesives (including adhesive & tape deposits)
✔ Silicone
✔ Acrylic Sealants
✔ Epoxy Fillers and Grouts
✔ Poly foam
✔ PUR and instant grab adhesives
✔ Oil
✔ Tar
✔ Grease
✔ Inks and permanent marker… And so much more.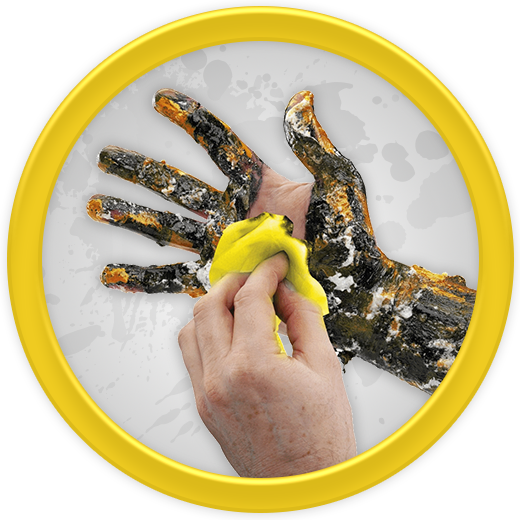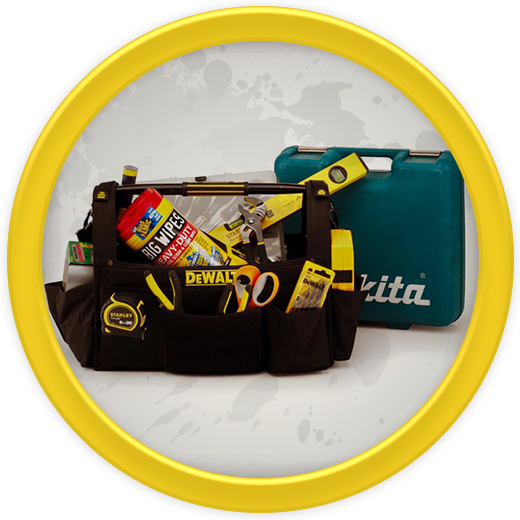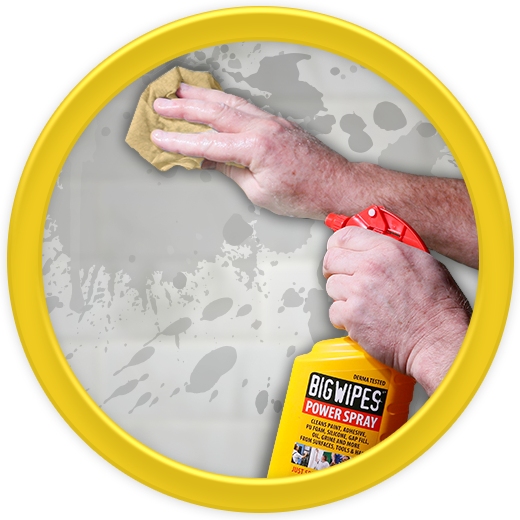 "One wipe removes it all!"
There's no mess, no fuss, just a quick and effective solution to your all purpose cleaning needs!